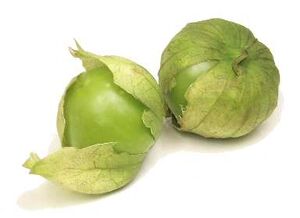 About tomatillo
Edit
The tomatillo fruit is surrounded by a paper-like husk formed from the calyx. As the fruit matures, it fills the husk and can split it open by harvest. The husk turns brown, and the fruit can be any of a number of colors when ripe, including yellow, red, green, or even purple. Tomatillos are the key ingredient in fresh and cooked Latin American green sauces. The freshness and greenness of the husk are quality criteria. Fruit should be firm and bright green, as the green colour and tart flavour are the main culinary contributions of the fruit.
Tomatillos, sometimes referred to as green tomato (Spanish: tomate verde) in Mexico, are a staple in Mexican cuisine. Tomatillos are grown throughout the Western Hemisphere. The tomatillo is a variety of tomato, and is in the same family.
Community content is available under
CC-BY-SA
unless otherwise noted.